[ad_1]

The moment one enters the Duval house in Floral City, the past washes over them.
Since its construction was somewhat finished in 1866, Citrus County's oldest residential building has remained a centerpiece of the town's history.
"I really look at it as a historic jewel of this small community," said Frank Peters, president of the Duval Preservation Trust, which purchased the house in 2012 with the goal to restore it.
For just its second time, the Duval house will be a stop along the Blue Banner Tour of Historic Homes, when history buffs and the general public will have the chance to see inside some of Floral City's iconic buildings.
The home tour is just one of many activities planned during Floral City Heritage Days on Friday and Saturday, Dec. 1 and 2, when denizens celebrate the founding of their 134-year-old town.
Since 1993, the Floral City Heritage Council has managed and sponsored the two-day festival, a time when the downtown area will transform back to the days of the 1890s.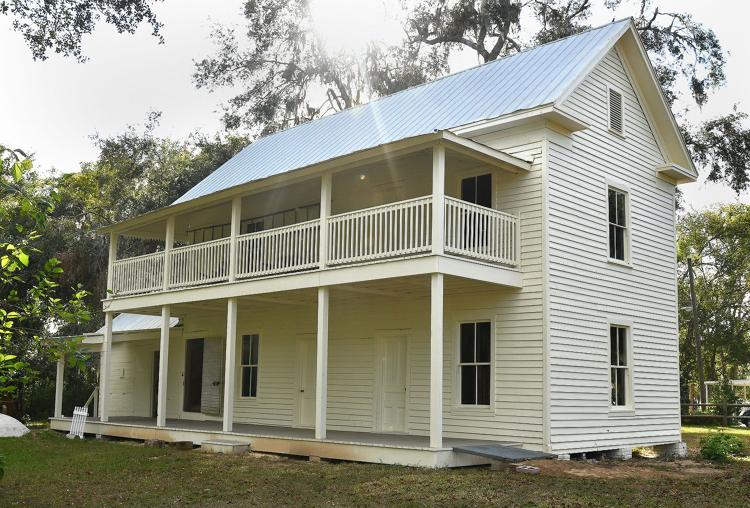 Along with enjoying many wagon rides down branch-covered Avenue of Oaks and demonstrators showing off period tools and trades, attendees can take self-guided tours of 10 historic homes for a $10 ticket.
"Most of them have adapted to modern times, some are decorated in the period in which the house was built, some are not," said Peters, who is also the vice chairman of the Floral City Heritage Council, which is an extension of the Citrus County Historical Society.
Owners of these lived-in buildings have prepped their abodes for the tour on Dec. 2.
"People that open their homes and let complete strangers walk through and make all kinds of comments is just amazing to me, so you have to get the homes ready; you want them to shine," Peters said.
The Floral City Heritage Council and the Duval Preservation Trust are working together to preserve and restore the Duval House.
Peters said the plan is to bring the Duval house back to what it originally looked like when it was built by John Paul Formy-Duval in the mid-1860s, before several other families moved in.
"For this house to have lasted for as long as it had and have as many occupants as it had … this house has a lot of stories to tell," Peters said. "We don't know all of them because the people who occupied this house are not with us anymore, and there are not a lot of records."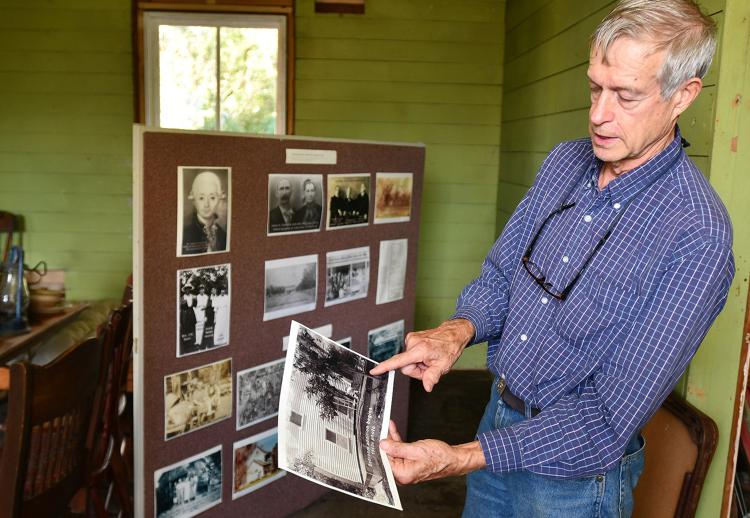 Duval's great-great-grandson H.D. Bassett has been instrumental in tracking down records and histories of his ancestors' home, which Bassett himself never lived in.
"The house has seen a lot of history," Bassett said.
As the trust's treasurer, Bassett has also helped secure funding for restoration and cleanup projects.
Bassett said John Duval's father, Dr. Jean P. Formy-Duval, was a physician and fled from France during the French Revolution in the late 1700s for Haiti.
"Some of the individuals he signed death certificates for turned out not to be dead," Bassett said.
Escaping a slave revolt, Dr. Duval left Haiti for the Carolinas, where his first wife died and he remarried a woman who would become Duval's mother in 1820.
Duval followed his half-brother to Florida, where Duval moved to Ocala and then to the Floral City area after the Civil War to grow cotton, sugar cane and oranges.
Of course, Floral City and Citrus County did not exist until decades later.
"This was a raw frontier," Peters said.
Duval acquired a deed for property and started building his two-story wooden home in 1863, across the street to what would become the Floral City Heritage Museum.
Peters said the front of Duval's home and its porches faced west toward the Floral City pool of the Tsala Apopka Chain of Lakes, which was unobscured by vegetation at the time.
Before finishing the upstairs, Duval realized he was building on the wrong lot, which was a quarter mile away from where he should have built. Leaving the house unfinished, Duval went on to build another home on what would become Duval Island.
"They didn't get around to all the details," Bassett said about how some windows and doors weren't framed right.
Many families lived inside the Duval house until the Metz family from Michigan bought the home from O.F. and Carrie Roux in 1936 and became the longest owners of that home until the trust bought it in 2012 from the great-grandson of the original Metz owner.
Bassett said at one point three generations of the same family lived in the first floor, while guests stayed upstairs.
A 20-foot-deep cistern collected rainwater from gutters to be used as drinking water.
The kitchen was separated from the house so that fire couldn't spread. At some point, the kitchen was reattached the house.
Residents made their own improvements and add-ons to the house as time went on and technologies improved.
"They saw what was happening when people built new houses," Bassett said.
Renovations slowly began to hide the home's history, and the trust and council made it a mission to find those hidden treasures.
"It's important to know what's behind here because the architecture could tell part of this story," Peters said.
In 2013, Leadership Citrus volunteered to remove sections of wall board, revealing an old fireplace and inscribed names of prior owners in the walls.
W.H. Havron, who co-founded Floral City alongside Duval's son-in-law James Baker, also wrote his name above the staircase to the second floor.
Stories like these are just some of what Floral City's historic homes have to offer during its home tour.
For more information about Floral City Heritage Days and the Blue Banner Tour of Historic Homes, visit www.floralcityhc.org.
Also, on Thursday, Nov. 30, the Chronicle will feature a special section.
Contact Chronicle reporter Buster Thompson at 352-564-2916 or bthompson@chronicleonline.com.
[ad_2]

Source link